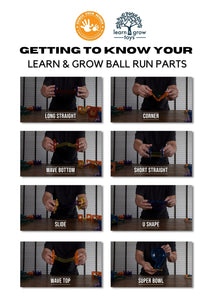 Got a Learn&Grow Magnetic Ball Run Set and don't know where to start? Get to know your parts for hours of fun and possibilities in creation and building!  In this video, we introduce the ball run parts so you and your child can learn about each component and how they all come together in creating a fun ball run.     
---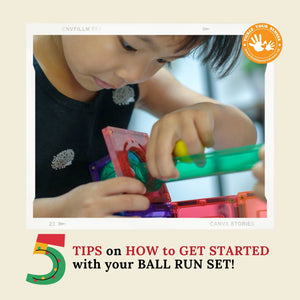 At Tickle Your Senses, we're passionate about all toys and resources related to sensory play, open-ended play and hand-on learning! We also believe in giving you as many ideas and inspiration so that you will be eager to continue playing and exploring with your children.  In this post, we give you 5 Tips on HOW to GET STARTED with your Ball Run Set! We hope you will find these pointers useful as you begin this awesome journey of curious play, experimentation and exploration with an ever-versatile magnetic ball run set.   Watch the video and get started with your ball run set up!...
---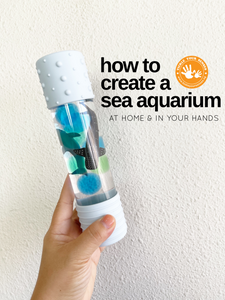 Calm Down Bottles encourage Quiet Play  Feeling stuck at home and running out of ideas to keep your preschooler calm and quiet? A calm down bottle is a great resource that provides you with so many opportunities for creative sensory play. Today, let's create a sea aquarium that your can enjoy at home and in your hands!  There's a time for active, noisy play, and there's a time for quiet, calming play. Both are good for our children. Plan and encourage your child to have some quiet time in the day, especially if they have outgrown their naps. This gives...
---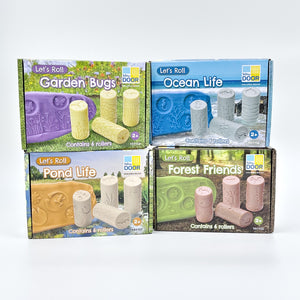 We're excited to share that Yellow Door Education's new rollers are in our warehouse and we can't wait to send them off to you! We love how Yellow Door Education's mantra that "Play is at the heart of everything (they) do". Indeed, these rollers offer an imaginative way for children to explore the natural world through creative play. Roll onto our taste-safe, scented playdough, and stamp with the bugs, little creatures or forest animals to create hands-on habitats! Let your children decide how and what to create.  Chose from 4 different Roller Sets and Scenes, depending on where you might like...
---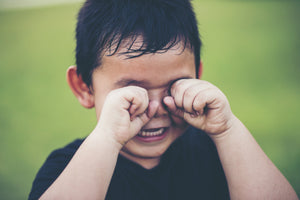 What is Self-Regulation? Self-regulation is the ability to manage one's emotions and behaviour in a difficult situation. Children who are able to regulate their emotions find ways to calm themselves down after feeling distressed, angry or sad. As adults, we can help our children by not reacting to their childish behaviour (that can certainly be a challenge most days). Children need time to mature and regulate their emotions. Tantrums and outbursts are a sign that they have difficulty with emotional self-regulation. What then can we do when things spiral out of control in a child's world? Here are a few suggestions that...